Capillary Tube Mat RD-10
Introduction:
Capillary Tube Mat is a kind of terminal material which applied in building heating and cooling. It made of
Polymer polypropylene PPR, with the advantages of long service life and recycled recycling. Its production
and application technology is in a leading international level in the field of building energy efficiency.
Capillary tube mats are used mainly in radiation systems like cooling & heating ceilings in property
construction, convective cooling shafts and cooler columns, as flooring and wall systems for heating and
cooling in living houses(primarily single-family homes) as well as ground collectors in conjunction with
heat pumps.
Technical Specifications:
Product

Capillary Tube Mat

Material

PP-R

Main tube size

20*2.0mm

Capillary tube size

4.3*0.8mm

Capillary tube space

10mm,

Length (L

600mm~ 12000mm

Width

480mm, 500mm, 550mm, 1000mm

Weight

290~870 g/m2

Water volume

0.16~0.57 l/ m2

Fully water volume

320~1440 g/m2

Connection method

both sides hot melt welding

same one side welding.

Working pressure

4 bar
Installation Detail:
Usage: ground mounted, wall mounted, ceiling mounted, energy harvesting, cooling module, gypsum
board installation
Suggestion: When summer cooling:capillary network is best installed on the roof and walls.
When winter for heating: a variety of installation is advisable: ground, wall, ceiling.
觉得产品介绍不够清楚?欢迎你提问,第一时间解答您的疑惑
Package of Capillary tube mat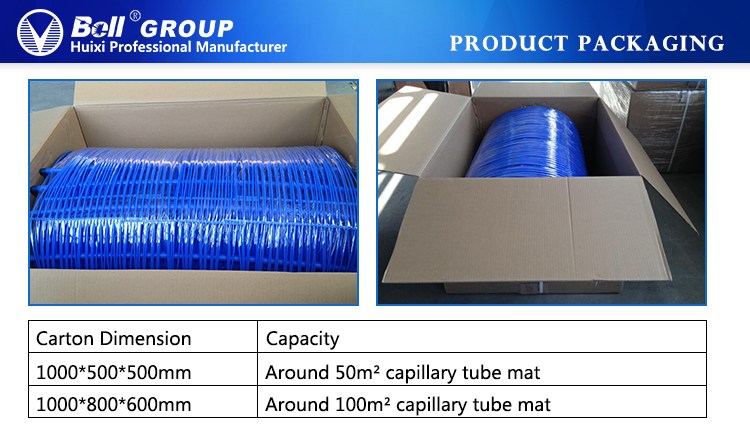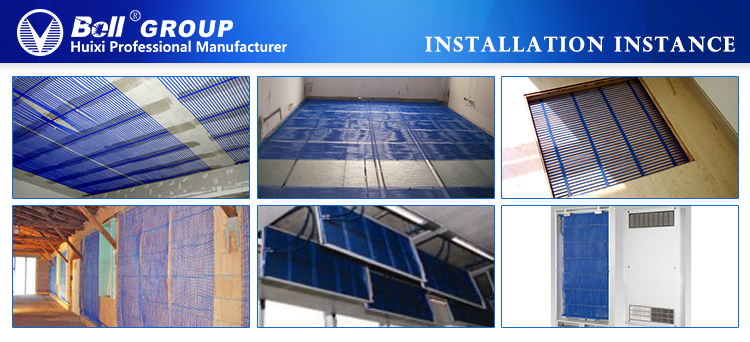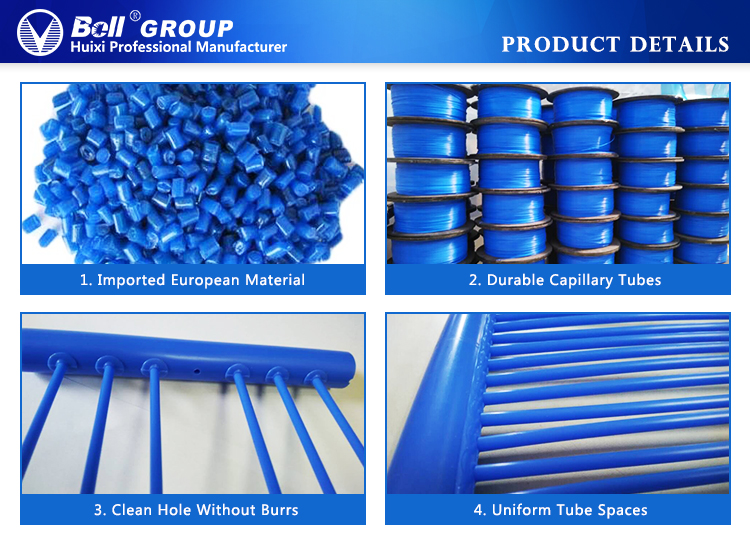 If you want to get an offer of capillary tube mat or any questions,
please feel free to contact without hesitate!
HVAC Department Contact: